A new Bank Rate study is out! [Link below.]
"As the job market cools down and inflation heats up, a new survey from Bankrate indicates that side hustles are a necessity for a growing number of Americans. Former top motivations for side hustling, like paying off debt and saving, have given way to a more pressing need: making ends meet."
"Unfortunately, due to high inflation and other financial burdens, more side hustlers are working a side job just to make ends meet," said Ted Rossman, Senior Industry Analyst for Bankrate. "Instead of using this income to boost savings, knock out debt or pay for a vacation, there has been a big increase in people who simply need these funds just to pay for everyday living expenses."
"41% of U.S. adults who have a side job in 2022 need the extra income to pay for everyday living expenses as compared to 31%in 2019 (the last year of polling), according to a new survey from Bankrate.com.Fewer are putting this money towards savings(17% vs. 24%in 2019) and using it for discretionary spending (26% vs. 36%in 2019)."
Bottom Line? The near-prime will soon be the subprime. Demand for loans is trending up and will continue to scale rapidly. Opportunities abound for Lenders!
ARE YOU EMPLOYING THE BEST-OF-BREED CUSTOMER ACQUISITION, UNDERWRITING, FUNDING… RESOURCES & PLATFORMS RAPIDLY ENTERING OUR INDUSTRY TODAY? DON'T KNOW WHERE TO BEGIN? LOOK NO FURTHER! YOUR ANSWERS ARE HERE: LENDER RESOURCES
Thanks for being a loyal email subscriber. I appreciate hearing from you. Let me know if you ever have any questions. And, you can click on the image to schedule a call!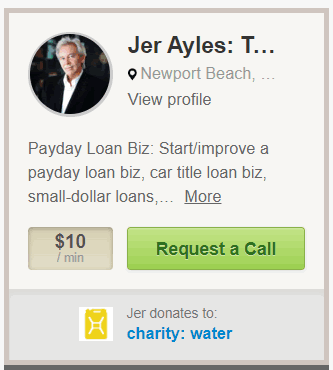 ---