Here it is! Our newly updated 500+ page Manual. We thoroughly explain step-by-step how to start & operate a profitable consumer loan business.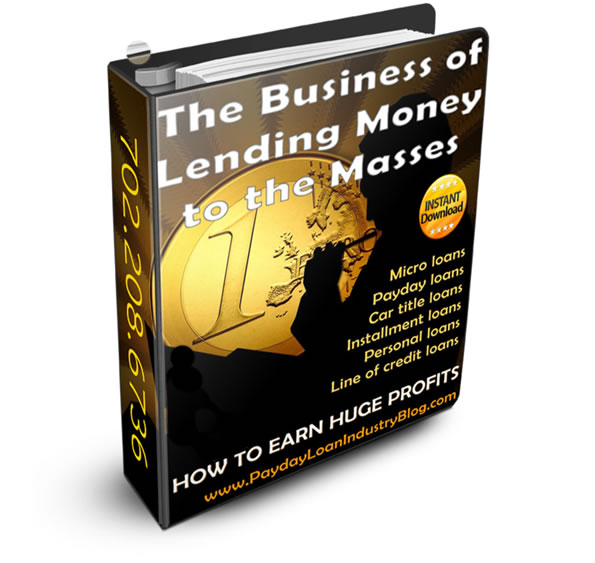 The Course: "How To Start/Improve a Consumer Loan Business."
Our 500+ Page Manual: $297.00
Topics covered:
How to launch a consumer lending business
Installment Loans
Payday Loans
Small Dollar Loans
Car Title Loans
Personal Loans
Signature Loans
Non-Secured Personal Loans
StoreFront Lending
Internet lending
Smartphone lending
Licensing? State/Province
What loan management software to use?
Capital required?
Profitability?
Collections?
Borrower Underwriting?
Store & Internet Lending tactics & strategies
Sample contracts, License apps…
Tribe model ["sovereign nation"]
Texas CSO/CAB model
$297.00 PDF Immediate Download
100% Refund Policy [If you are not happy FOR ANY REASON with our Course, simply email TrihouseConsulting@gmail.com for a 100% refund.]
If you're worn out spending hour upon hour searching Google for consumer loan business strategies, know-how, software, licensing, consumer credit reporting, sample contracts, collection tactics, profitability, how much start-up capital you need, anticipated default metrics, and on and on and on… Our "Bible" delivers ALL THESE ANSWERS AND MORE! Answers to how profitable are they? How much do these businesses earn? Do you need a license? We update our "Bible" every 3 months.