"FACT: Two-thirds of individuals who use both credit cards and payday loans have at least $1,000 of credit card liquidity left when taking out a payday loan."
The term "Payday Loan" comes with more negative connotations than the term "carpetbagger" did after the Civil War. Our industry, "the business of lending to the masses" has evolved from old-school, analog face-to-face paper transactions, to digital customer transactions including acquisition, underwriting, funding, servicing, and collecting while reinventing the nomenclature from payday loans to installment loans, line-of-credit loans, early access to wages, buy-now-pay-later, pawn…
The bottom line? 50%+ of households are one paycheck away from being homeless.
This behavior – resorting to costly alternative loan products by consumers rather than maxing out their credit card – is puzzling because payday loans carry very high-interest rates [when erroneously computed as an Annual Percentage Rate. Much like choosing to take a cab/Uber from New York to Los Angeles], compared to 10 to 30 percent APR's on credit cards.
This "mistake" is costly: these people could have saved $200+ annually by borrowing up to their credit card limits before taking out payday loans.
"This phenomenon has been termed the "Payday Loan Puzzle."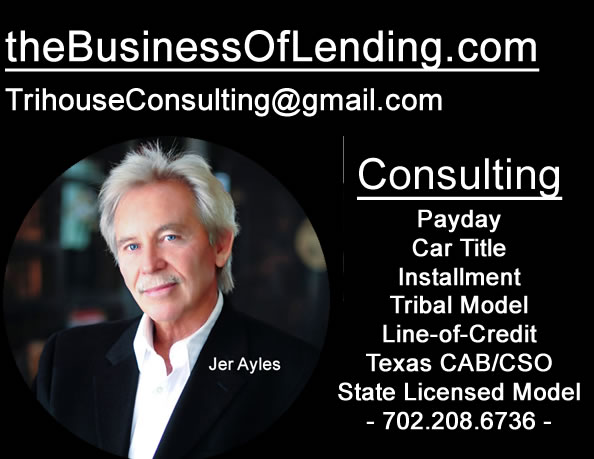 Why do households take out expensive payday loans when they have far cheaper credit options available?
"Various behavioral explanations, such as self-control problems and financial illiteracy, have been put forward. In this paper, we propose a novel rational explanation for the payday loan puzzle, inspired by the following interview of an actual payday lender:
"Why are people taking out [payday] loans instead of using their credit cards?" Tim Ranney told me, "This guy was implying that these people weren't smart enough to make the 'right' decision. I laughed in his face.'They're protecting the card! 'I told him. […]" Whereas failure to repay a payday loan won't affect a consumer's credit score, failure to repay a credit card will.— Lisa Servon (2017): The Unbanking of America.
"Our proposed "reputation protection" hypothesis is that people do not exhaust their credit card limits because they want to protect their credit scores. A credit score is a statistic computed by credit bureaus to access a person's default risk."
"Borrowing or defaulting on credit cards will affect one's credit score, while payday loan lenders in the U.S. do not report defaults to the traditional credit bureaus!"
Reader, Click here to read this academic report in its entirety.